Chronicles of Vulcanica: Vale Tenebrous
Ys
YS
Supremacy of Ys

---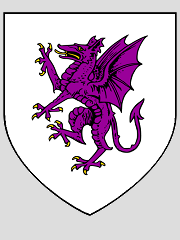 SIGIL

:
A purple dragon on a white field.
---
REGIONS

:
Exalt, The Maw
CITIES

:
Dragonfall, Lost
COINAGE

:
Drakes
---
GOVERNMENT

:
Oligarchic Despotism
LEADERSHIP

:
Speaker Illeron
ESTABLISHED

:
Impossible to verify, estimated during or before the Prehistoric Age.
---
ENEMIES

:
Karok
(at war
ALLIES

:
Norsca
---
POPULATION

:
7 Million
STATE

LANGUAGE

:
Dracul, Ysirr
Exalt & The Maw
Despite being discovered by mortals over 500 years ago, Ys has largely remained very much a mystery until the last century, when mortals were finally invited in. Having spent the better part of a millennium wondering what the homeland of the Dragons would be like, Vulcanicans were disappointed to find it in ruins. Despite being profoundly powerful immortal beings, the Dragons had done a horrible job ruling over even themselves and the Ysir (another, younger race of Dragonkin, native to Ys), and the continent was riddled with disease, famine, and war. The Dragons themselves are plagued with infighting, and even the oldest and most powerful among them, Illeron, struggles to keep his brothers from tearing each other apart. Despite their difficulties, however, the Dragons have agreed to help Vulcanica with the Archmage, and have agreed to join the Alliance.
Dragonfall
Lost